Rider with a Mania
Adrenalin junkie or not, the experience of riding a bike on the Ladakh terrain is unparalleled. There is slush, snow fall, rain, violent water crossings, meandering streams and occasionally a smooth ride on a beautifully tarred road. The evenings are spent in the most beautiful locations, making the whole experience magical. A bike trip to Ladakh is one, which you must go on at least once in your lifetime.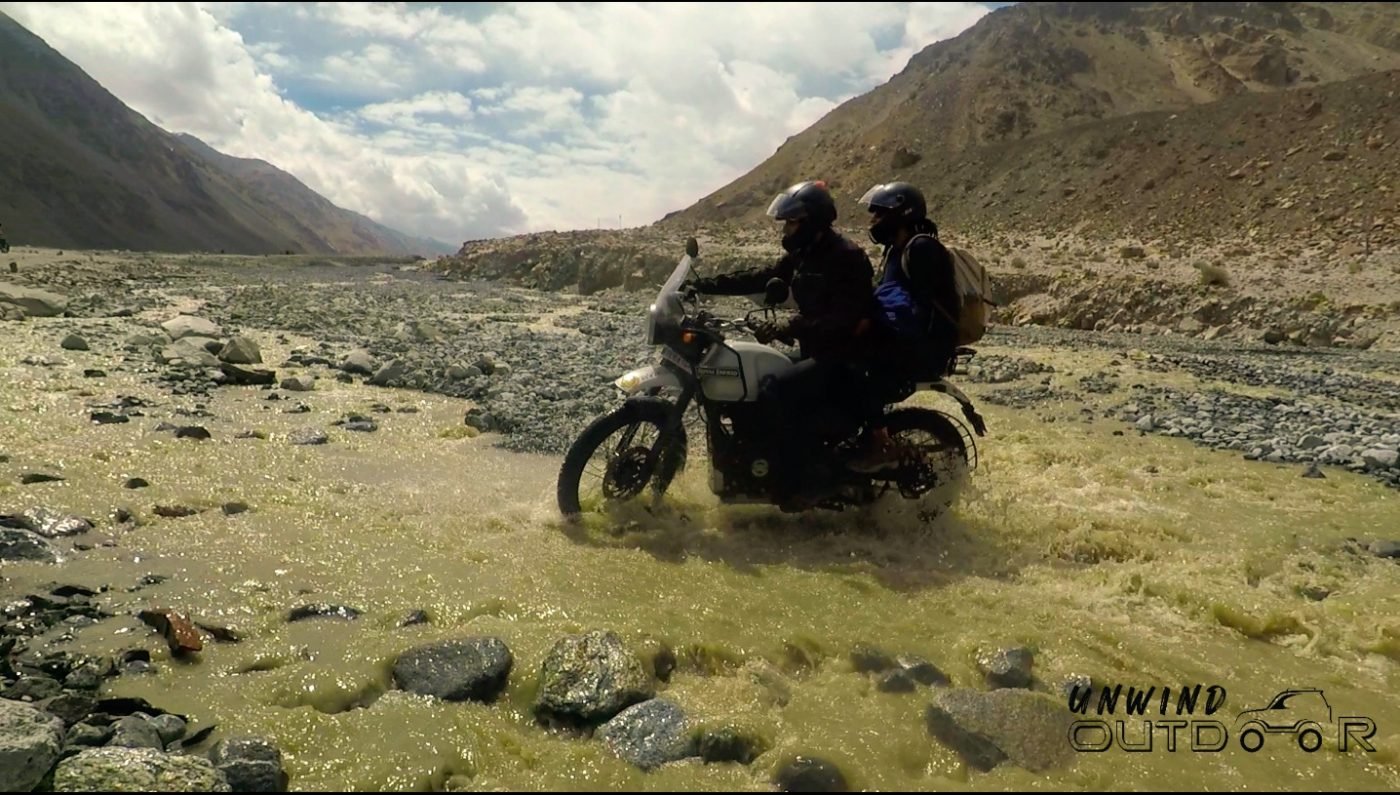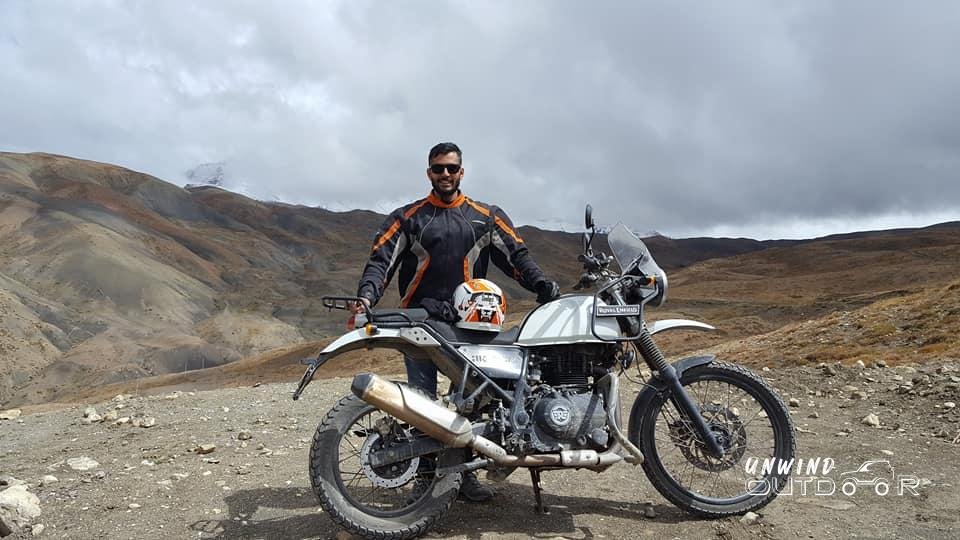 RE Himalayan IN MINT CONDITION
Whizz past the barren landscapes on invincible bikes
What is the highlight of a bike trip? The joy of riding a powerful machine through awe-inspiring landscapes! RE Himalayan is tough, versatile and adaptable to all kinds of terrains and is the most recommended bike for Ladakh.
We have a self-owned fleet of RE Himalayans
All you have to do is get on the beast and leave the rest to us.
Pre-emptive Support
With us, you can afford to be adventurous
An expert mechanic accompanying the riders ensures that each day bikes are checked and kept in superb conditions for the grind. Avoiding and not fixing a breakdown or malfunction is our motto. This means minimum delays or adverse circumstances.
Be at your adventurous best without worrying about any support you might need.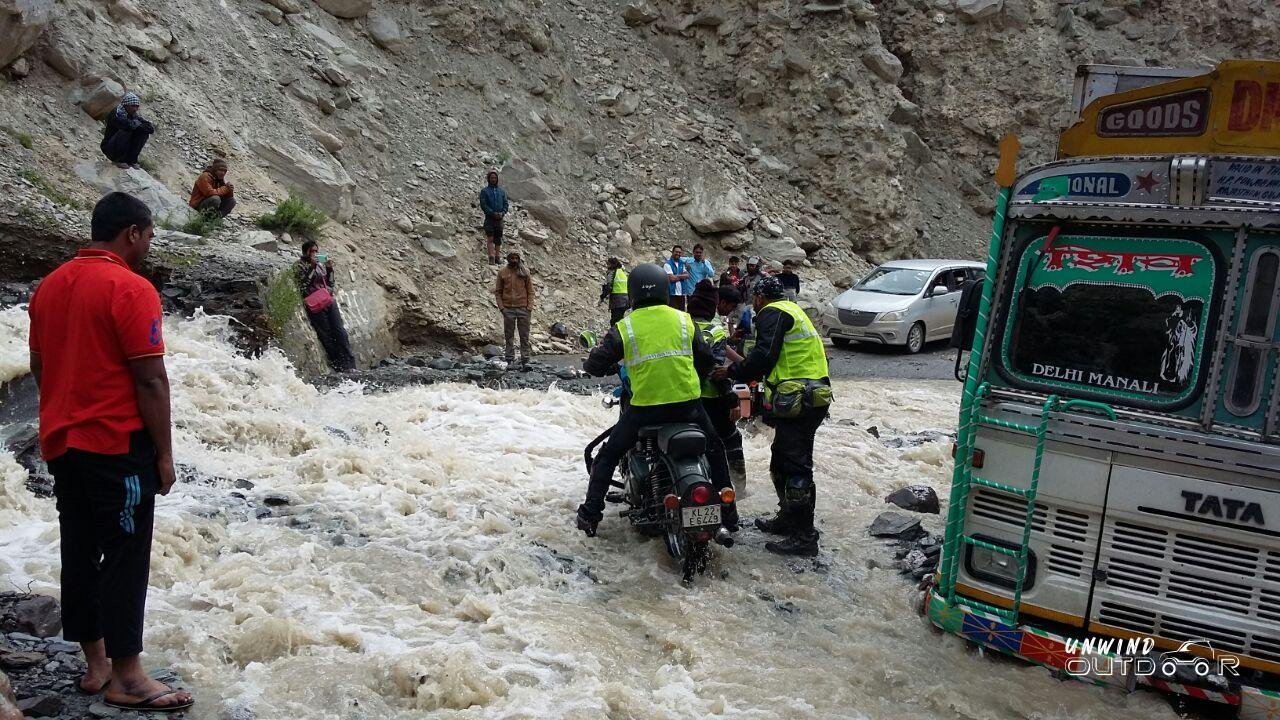 Don't believe us ?
Akansha & Sohil had this to say
Quality Accommodation
Because at the end of the day, we all want to put our feet up
What makes a stay truly memorable is not the luxury or amenities. It is the hospitality that every one remembers. And when you couple that with a great location, clean and comfortable rooms, you can be certain that it will turn out to be a memorable stay.
No Hidden Costs
What you see is what you get
We pride ourselves on being ethical in an industry riddled with hidden costs. At Unwind Outdoor, we deliver on what we say. We provide a clear and transparent list of the costs covered by us and those covered by the rider.
Cut the Middlemen
Get the most bang for your bucks
We own our bikes, plan and execute the tours as well as market them on our site, unlike sites that only market tours. This translates into you getting the most out of the money you spend, since it isn't wasted on commissions at every level.
You know what that means? You see your money being spent on you.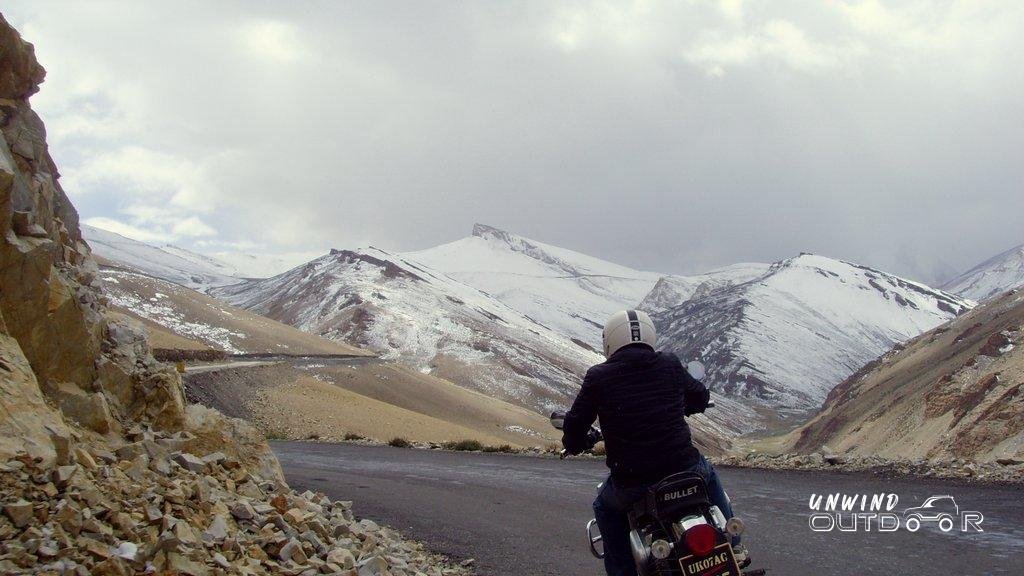 Get Expert guidance on Accessories
It is imperative that you invest in good personal riding gear from gloves to knee guards, jackets, shoes etc. The list is long and we'll help you carry exactly what is needed.
Trip Essentials
Planning for a trip is extremely important in a place like Ladakh. Most people have little to no experience of what the terrain and weather conditions are like.
Be prepared – mentally and physically for what the trip entails. Unless you feel ready to take on the challenges, you may not be able to fully enjoy what Ladakh has to offer.
Carry suitable clothing – A trip to the mountains always requires suitable clothing and gear. This is even more vital while planning this trip as it requires very specific clothing.
Choose the right time – The experience and riding skills are different in different months. Choose wisely to get the most out of your experience
Pick the right bike – Safety and caution are of primary importance. Choose a bike that is in the best condition and suitable for the rugged terrain.
Plan your itinerary – Or leave it to the experts (like us). Do not try to cram too much into too few days. Keep buffer days for contingencies and unexpected circumstances.
Carry your medicines – Keep in mind that you could be hit by Acute mountain sickness due to low oxygen levels. This can be life threatening and requires sufficient acclimatization before reaching the high altitudes. Also always carry generic medicines for common problems.
Allow yourself to soak it in – Instead of trying to cover all stops, make the most of where you go. Spend your time leisurely and take it all in.
Unwind Outdoor Promise : Whatever your fitness and riding skills, we can design the right plan for you.
Cancellation And Refund Policy No cancellation charges 30 days prior to departure Between 30 to [...]