Reasons to visit Bhutan are many, but we've listed the the most EPIC ones for you!
Nestled deep in the lap of the Eastern Himalayas, Bhutan is a country almost synonymous with happiness. Magical and mythical, the land of the Thunder Dragon or 'Druk Yul' as the locals call it, is full of hidden treasures. If the very fact that the country measures its output in terms of happiness using the Gross National Happiness Index isn't enough to convince you to go there, then the following are sure to:-
Top reasons to visit Bhutan –
With steep cliffs, snow-peaked mountains, sprawling forests and meandering rivers, there is no dearth of picturesque sceneries in this country. Everything is pure as pure can be and looking around is a pleasure to the senses. Scenic beauty is one of the top reasons to visit Bhutan!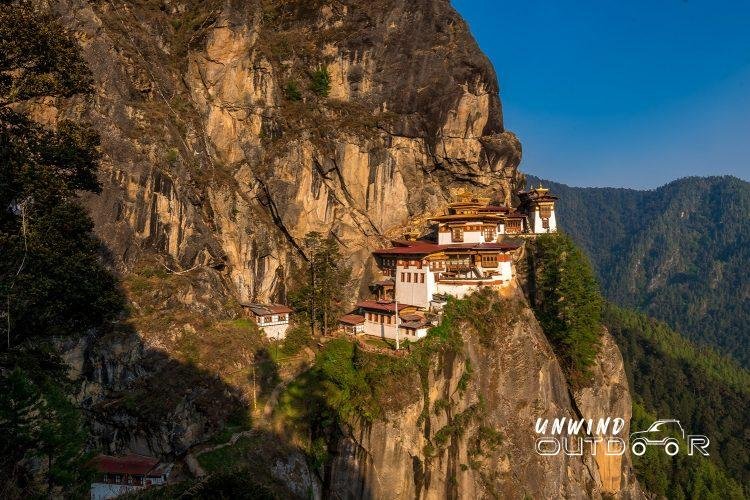 Bhutan has preserved much of its landscape as it is and this makes for some great hiking opportunities. Whether it be the hike up to the Tiger Nest Monastery or the numerous treks that range from mild to challenging, your legs will definitely get some exercise. This reason to visit Bhutan is for everyone!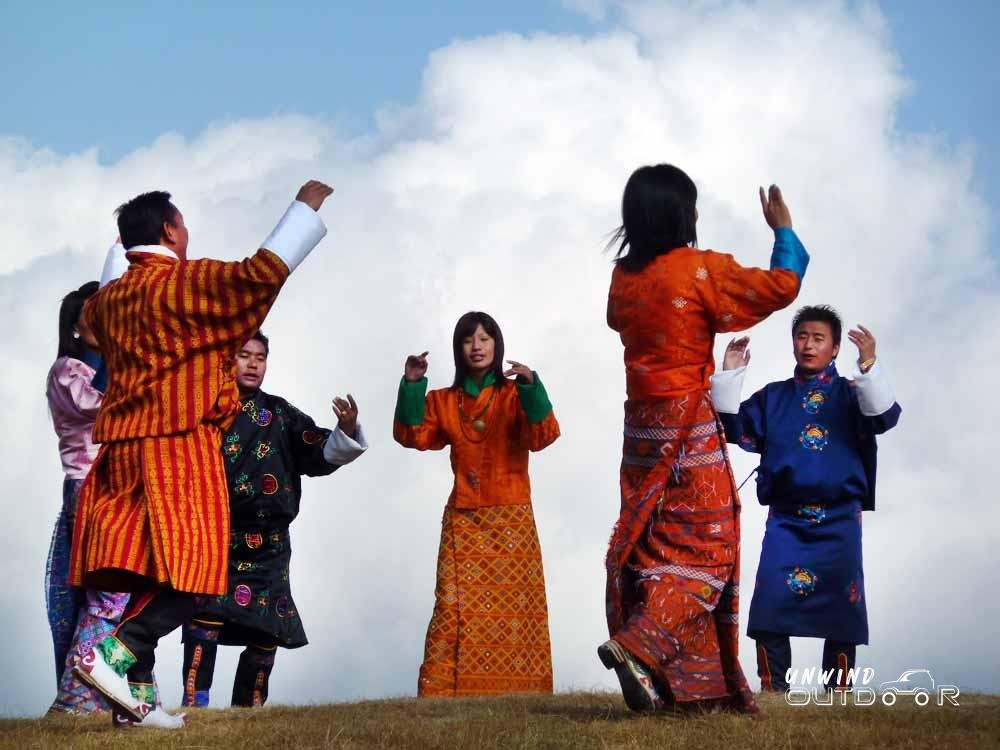 The only country in the world where happiness is more important an output than the GDP, Bhutan has and continues to take special care to keep its citizens happy and content. Education and healthcare are free and measures are continuously taken to provide better amenities. People here genuinely prioritize happiness over money and some of it is sure to rub off on you! Just this alone would be enough reason to visit Bhutan.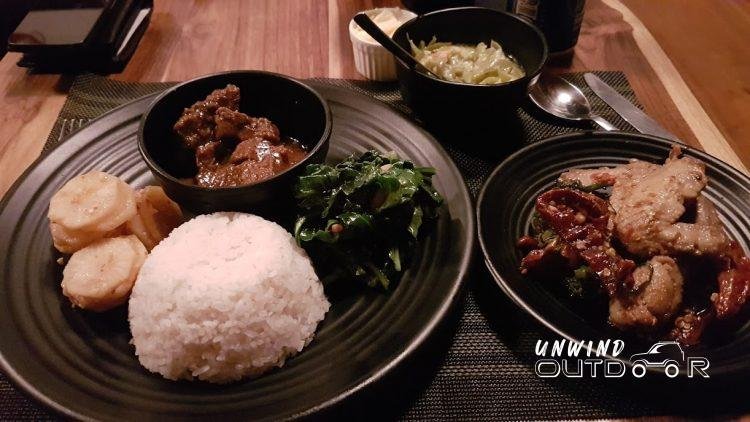 The local food is lip-smacking and uses a lot of chillis and cheese. The 'Ema Datshi' which is the national dish is a stew of chilli and cheese accompanied by red rice. Whatever your tolerance of spicy food maybe, it is a must-try and will keep you warm in the cool climate. If you're a foodie, this is a great reason to visit Bhutan!
With more than two-thirds of its population comprising of Buddhists (the remaining are largely Hindus), the Buddhist culture is everywhere. Be it in the waving colourful flags or the imposing monasteries, the festivals or the chants, there seems to be a sense of peace emanating from all corners of the country.
This little land has never been conquered in all of history. Despite this, it holds a rich history mostly centered around Buddhism. There are plenty of museums and monuments with relics and important traces of history that one can visit. For history lovers, this is a great reason to visit Bhutan!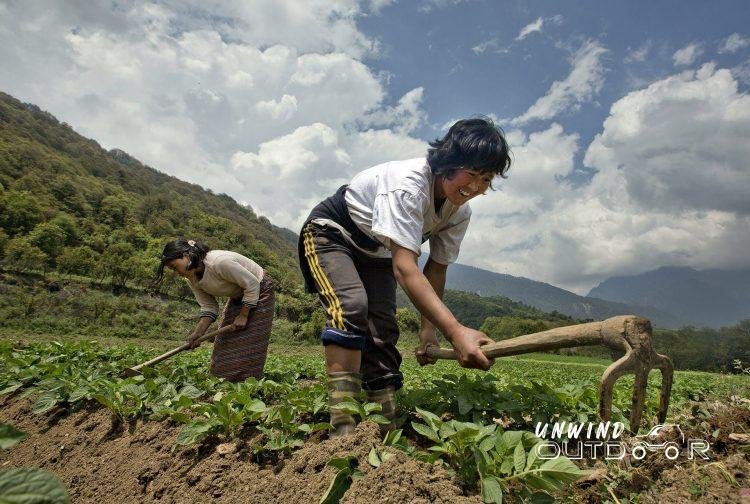 The Bhutanese way of life follows a pace of its own. For a person visiting from the modern world, it can seem like they landed on the sets of a medieval film. Even routine work like agriculture and animal husbandry are performed using almost archaic ways. The Bhutanese society is majorly matriarchal and polygamy as well as marrying cousins used to be common. It is a different feeling to be immersed in this sort of slow-paced life with values so different from the western world.
Chanting prayers one minute and checking their iPhones the next, interacting with the monks in Bhutan is as cool as it gets. There is so much to learn just by having a conversation with them or even watching from a distance. Maybe they'll even teach you to enjoy the simple pleasures of life much more.
 Let this sink in – Bhutan has various temples and entrances decorated with phalluses to ward off evil. Some people even wear them as charms around their neck! The Chimi Lhakhang in Punakha is a temple dedicated to the Goddess of fertility and many couples visit the country just to seek the deity's blessings. Whether it is these blessings you seek or not, the temple is a must-visit for its enchanting stories and colourful existence. This is one unique reason to visit Bhutan!
More than 70% of the landmass of Bhutan is covered by forests. This means that Bhutan is one of the few countries in the world to actually have a carbon-negative footprint. Where else will you find such pure air? Take in a lung full and let it suffuse you with the spirit of Bhutan. The non-commercial villages, the sprawling green hills dotted with animals grazing on them and the happy, smiling faces of the locals remind you of what it is like to actually live life.