Tucked away in a remote part of the country, amidst hills whose names remain largely unheard, is the charming village of Mawlynnong. Voted as 'Asia's cleanest village', it is inhabited mostly by the Khasi and Jaintia tribes. Although one of the first people to settle in this country, they remain more or less consigned to oblivion. However, the little-known people of this little-known village have big lessons to teach us. 
Here's what we can learn from the people of Mawlynnong –
1.

MATRILINEAL SOCIETIES
Perhaps nothing sets aside North-Eastern tribes more than their matrilineal structure of society. In a country where most females face the brunt of patriarchy, local women enjoy unparalleled emancipation. Properties are passed on to daughters, with the youngest daughter having the first claim. The women are free to choose who to marry and the man leaves his house to stay at the woman's. Having daughters is considered a blessing here. Surely something the rest of the country needs to learn from.
2.

LIVING IN SYNERGY WITH NATURE
The indeginous tribes of Meghalaya, especially the Khasis have been credited with the construction of the living root bridges in the region. The intense rainfall that Meghalaya receives created havoc on the traditional bamboo bridges built over water bodies. The Khasi people relied on their ingenuity and worked in tandem with nature to create living root bridges out of rubber trees. The people of Mawlynnong also rely on eco-friendly material for daily sustenance. Plastic is banned here, and whatever little is found is upcycled.The reverence that they have for nature is something that the world desperately needs.
3.

CLEANLINESS
Mawlynnong has been voted Asia's cleanest village and it remains as true as ever. The streets are spotlessly clean and the dedication and effort towards maintaining them is commendable. People inculcate this habit right from childhood as children are made a part of a daily cleanliness routine. People not only sweep their homes, but also the roads and all citizens participate in weekly cleanliness drives. Garbage is collected in wicker baskets and segregated into biodegradable and non-biodegradable. Plastic is completely banned but left behind by unmindful tourists. If everyone emulated their pursuits towards cleanliness, maybe the Swachh Bharat Abhiyan would be a distinctly achievable possibility.
4.

LITERACY
Few places in the country can boast of a feat as big as Mawlynnong – that of 100% literacy. Agriculture is the main livelihood here, but people do not shun the importance of education. It is because of the high literacy rate that people here thrive and are committed to making their village better in every way.
Mawlynnong almost seems like a utopian paradise, with its beautiful clean streets and literate population, the marvellous root bridges and egalitarian society. It is no wonder then, that we strongly suggest a visit to this offbeat village. On your trip to the North-East, be sure to stop along these little villages to really get a feel of what the region is all about – be it the serene atmosphere of Sangti Village of the sparkling streets of Mawlynnong.
It is always advised to go with proper gear and preparation for all kinds of [...]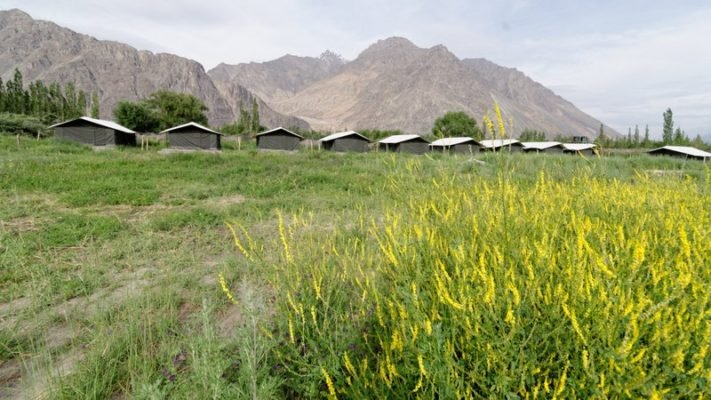 While driving through the rugged terrain of ladakh, days are usually spent on the road [...]