At the beginning of the lockdown (what now seems ages ago), there was a sense of optimism accompanying the dread. Social media posts kept reminding us of how to turn it into a positive experience – 'Go within' they said. Countless advertisements glorified what we had been ignoring for years – slowing down. And so people, armed with the fervour of new-age pop-positivity, seeked yoga classes, read books, made green tea and worked in their pyjamas. News of swans swimming in the canals of Venice and wild animals crossing pedestrian streets made us feel like there was some meaning to the madness – something good amidst all the chaos. 
Until days turned into weeks, and weeks turned into months. Before we knew it, half the year was gone. Replacing the positivity and the honeymoon period with our spouses, was frustration and restlessness. Productivity dipped and we forgot about the animals. We stopped dreaming about a clean, new world and desperately wanted our old one back.
Now, how do we make sense of this 'new normal'? How do we keep calm and carry on? The Japanese word shōganai meaning 'there is no means or method' is a reminder that sometimes we have to accept things as they are, whether we understand the reasons or not.
Here are some ways to make your peace with these trying times :
1. Close your eyes and breathe in deep. Often. Sometimes all you need is a pause, a momentary break.
2. Maintain a routine. Working from home is the easiest way to ditch exercise, work out of your bed and binge on packaged food. Create a holistic routine with clearly demarcated slots. Work out, eat clean, set up a pretty work desk and drink those 3 litres of water. Everyday!
3. Call the people you love. Use the time to catch up with long-lost friends, play ludo with your family, video call and really take out the time to talk. We need a semblance of human contact and while we remain confined to our homes, our interpersonal relationships can take flight.
4. Be inspired. So what if you don't have an angry boss setting the tone for your day's work? Make work easier by finding inspiration. Be better at what you do. Upgrade yourself – personally or professionally. Start your day with your favourite music, watch a travel video of a place you love, read motivational quotes by people in your industry. Don't stagnate!
5. Seek help. Reach out to people if you feel restless or lonely. Depression has become a real side-effect of the pandemic. Don't take the full brunt of it yourself. Seek professional help, talk to friends. Find a way to let out the steam.
Another thing that we forget to do is to rest. Allow yourself to enjoy the free time, the alone time. Try to do as much as is possible but forgive yourself if you haven't been too productive. Spend time doing what you love and use the time to really rest the body and mind that have been at work for years. These are trying times for sure, but the above tips should help. Remind yourself of the calmness of the Japanese and why the word shōganai exists. Until then, stay home, stay safe.
It is always advised to go with proper gear and preparation for all kinds of [...]
While we're dreaming of travelling and suggesting places to visit, we do not in any [...]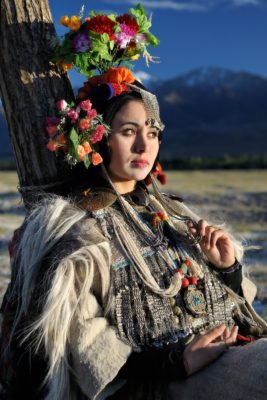 Ladakh is one of the last standing places in the country with a variety of [...]