Over the past decade, Ladakh has served a plethora of tourists from around the globe. We at Unwind Outdoor, ensure that you get the best of both worlds on your trip. Enjoy the rustic mountains through a road journey and embrace the comforts of a boutique property. We're all about the home away from home experience. 
We only recommend properties with some soul because we know that is what makes the difference. All the properties below are rich in tradition and have an innate warmth that will cater to all your needs.
The cutest premium Leh Hotels –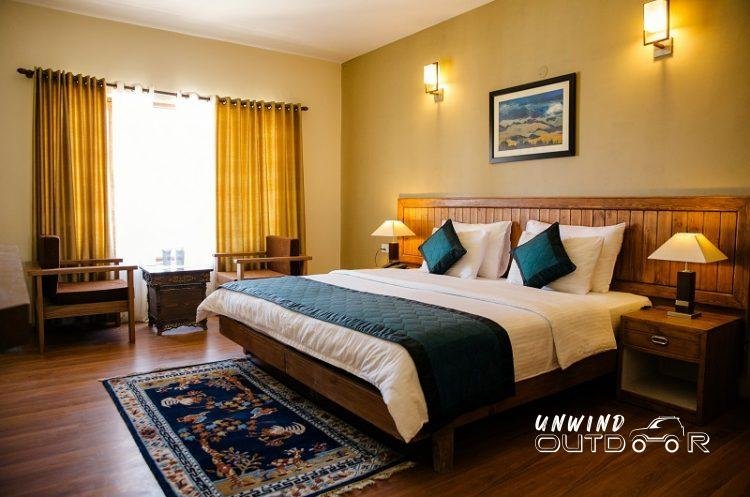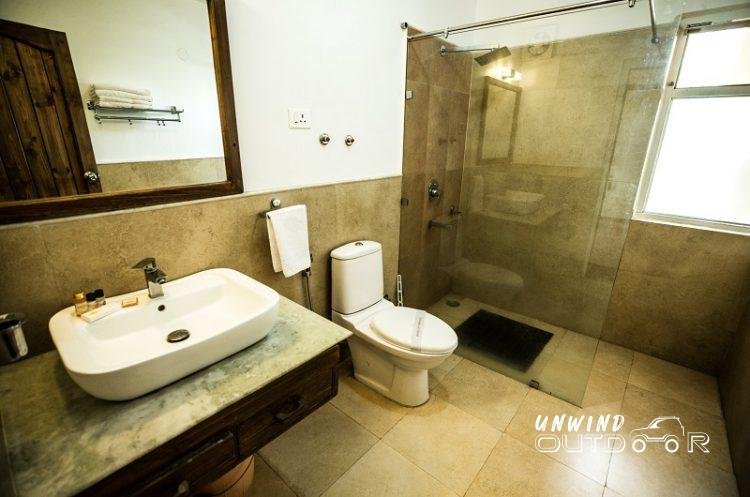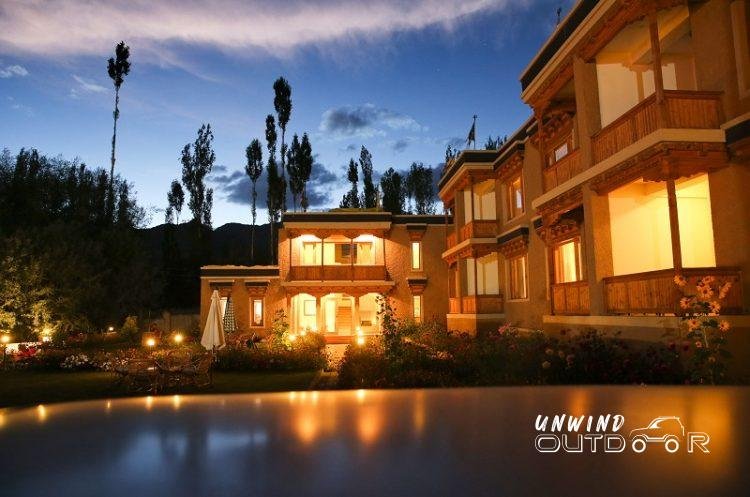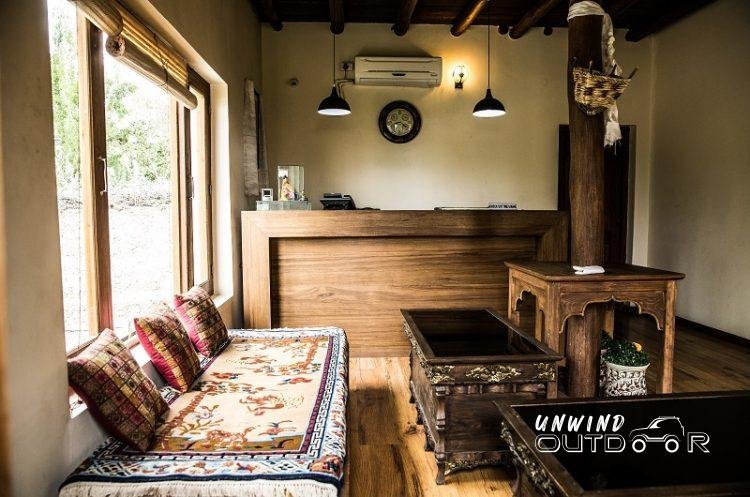 Property Details
A 10 room boutique hotel designed to provide a calm and peaceful ambience for travellers, the property allows you to unwind and feel at home. All the rooms are identical except a few where there may be a small seating area. Wooden furniture, comfortable bedding and a seating space next to window panes, it an abode straight out of the vision of Mr. Stanzin, the owner. At times he himself hosts the guests and welcomes them with a cup of tea and a warm smile. Indulge in locally cooked meals presented in a cozy dining area where everyone can bond over meals. One can also ask for the choice of meal they would like to have, beforehand. The choice of meals can be Continental, Chinese, Gujarati and of course North Indian. 
There is a garden area where you can soak in the sun and leisurely spread your legs or maybe find a quiet corner in the common area to read a book. 
It's one of the most sought after accommodations that Unwind Outdoor recommends to people who love a homely atmosphere.
A boutique hotel surrounded by the picturesque Stok Kangri range, the Saraha is a  one-of-its-kind 10 room boutique hotel. Located at the quieter end of the town.
Plush and well done rooms
Premium upholstery
Peaceful Surroundings with great views
Sumptuous Dining experience
Warm Hospitality of the owners and the staff
Luxurious bathrooms
Me and my friend had been to Leh this September and stayed at " The Saraha " , Just like the place , this hotel is very lovely and very comfortable. A beautiful garden and well maintained rooms .. All the staffs were so cordial and we felt very much at home more than anything very safe . The owner Mr Stanzin ensured that we travel safely and comfortably and he was always available when in need .
We had a great time at Leh and this was possible because of Mr Stanzin and his "SARAHA".
I strongly recommend "THE SARAHA" in Leh."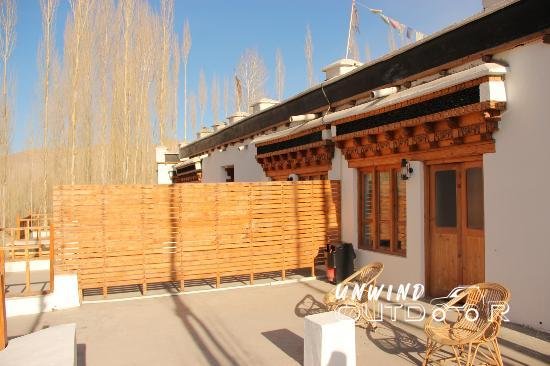 Property Details
This tranquil property is an ode to preserving the Ladakhi style of architecture and promoting eco tourism in Ladakh. Mr. Tashi Motup Kau returned to Ladakh after 20 years in corporate life and started Lha-Ri-Sa in 2006. Comprising 19 Deluxe Rooms and 4 Tree Houses, all traditionally designed and consisting of modern amenities, the property has been constructed with locally available material like wood, stone and clay.  It has been adorned with a kitchen garden, a courtyard, a unique tree platform with an outdoor seating and dining area that serves authentic Ladakhi, Mughlai, Chinese, Gujarati and continental cuisines. 
Experience authentic Ladakh with premium services and a dose of culture.
A boutique hotel in Leh, Lha-Ri-Sa is the perfect blend of luxury and affordability.
Spacious and clean rooms
Premium upholstery
Peaceful Surroundings
Beautiful wooden Bathrooms
Beautiful Dining experience
Warm Hospitality of the owners and the staff
"We were a group of 9 ladies on a week long vacation at Ladakh. One of the best things to have happened was the stay for 3 nights at Lha Ri sa and meeting Tashi Motup, his mm and his team! Their hospitality is par excellence and we had a absolutely smashing time. Tashi is very passionate about Ladakh and he personally took us around to see the fresh water springs. Our first two nights in Leh were spent in the deluxe rooms which are spacious and well maintained. The last night was in the tree house which is fabulous. The property has a number of fruit trees -apples and apricots –which were deliious and Tashi was generous with us:)Thank you so much for a wonderful time. Love you for the care and for your personal touch.
Ohh I must say the food was awesome!!"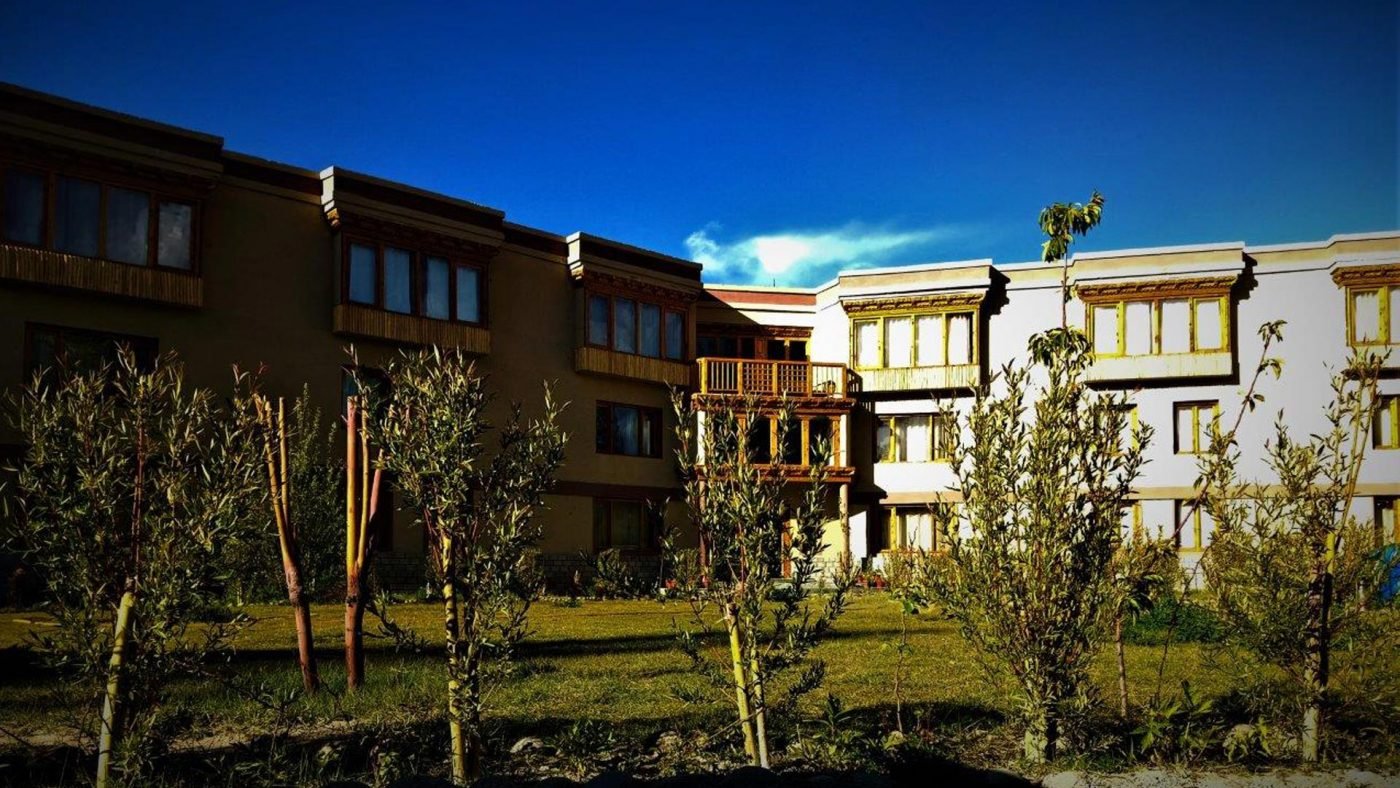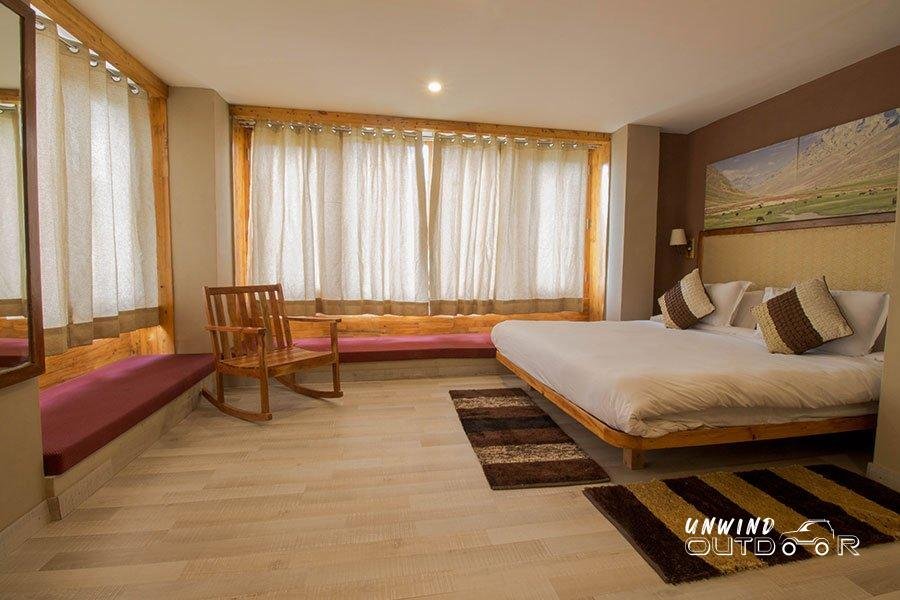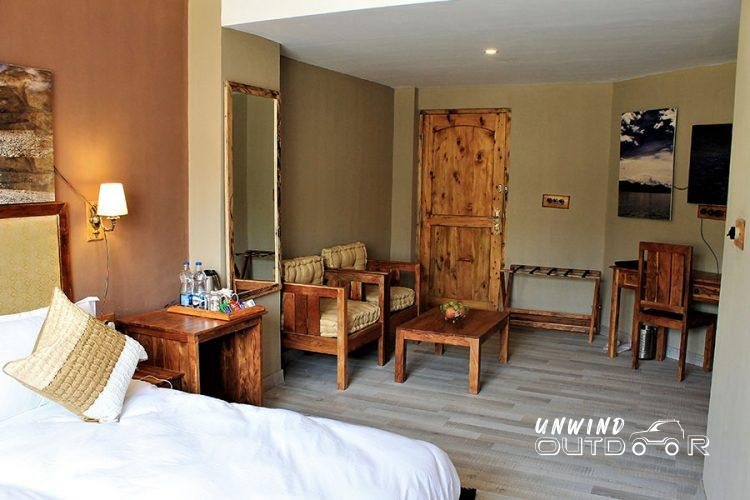 Property Details
A premium experience in the lap of the mighty mountains, located close to the River Indus, Driftwood has mud plastered walls and turrets reminiscent of centuries-old architecture of Ladakhi homes and forts. It is a slightly bigger property with 42 rooms. Each room comes with a view of the mountains and some rooms with a view of the mighty Stok Kangri. Most rooms have a day bed or a seating area where one can spend time at leisure or bond with their partners. Some rooms also have huge windows to enjoy the view of the mountain range. Enjoy the blue hour while you sip on tea. It is truly a magical experience, especially when you are away from the hustle and bustle of city life. Since it's a little far from the city of Leh, the experience of the property is very different from any other city hotel. Enjoy a starlit sky, local food made with organic produce from the village and a rustic set-up in the lap of nature.
A bigger hotel with 42 rooms in Shey. Near Leh Airport and walking distance from the Shey Monastery.
Big and airy rooms
Amazing views
Premium upholstery
Big hotel
Impeccable Hospitality
Modern bathrooms
This was a hidden gem, we found the hotel to be very comfortable; the food was excellent and the staffs are friendly and helpful. Traveled with family and every member was looked after by the staff! We really enjoyed it here and recommend this place to everyone. This hotel is away from noise and pollution and the best destination for the holiday. The board games were hit amongst everyone.