Like us, if you visit the mountains for a respite from your daily grind and want to rest your battered soul amidst the peace and quiet with untouched views, find a private Ganga beach camp in Rishikesh. Take a picnic basket and just laze around its banks. Take in the quietly changing moods of the sky, the shimmering of moonlight on the river. Strum your guitar over an overnight camping session, if you like and be lost in the small, pristine haven.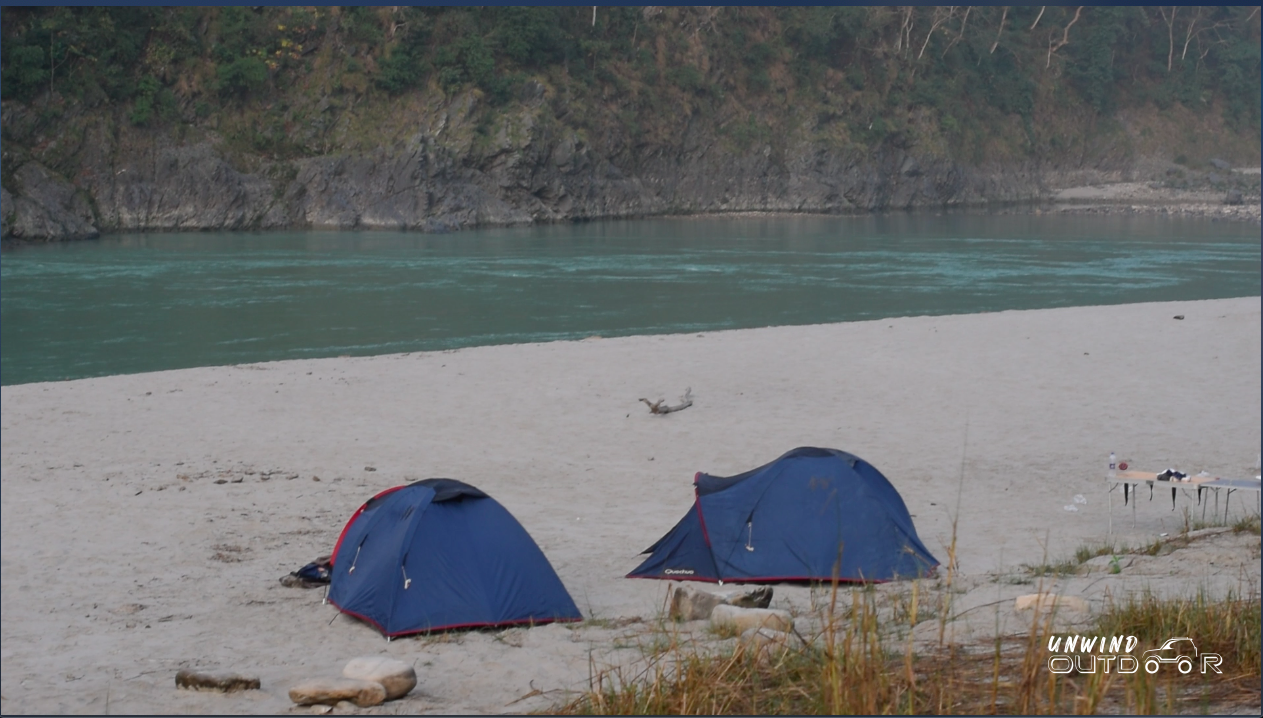 We're always on the lookout for adding new and offbeat experiences for our travellers. We take immense pride in our meticulous research and pain-stingingly perfect execution. One such experience is one involving a cook-out by the Ganga. We look for moments in our travels that we can add to our list of unreal memories and we present one to you in our very own country in the spiritual city of Rishikesh.
Guests are provided with a GPS location and the time of arrival is about 5 p.m. Upon reaching the site, there is a 5-10 minutes downhill trek. The walk itself is beautiful amidst the canopy of trees and opens onto an even more mesmerising sight of the Ganga. The white sand and the turquoise water beckon you into their lap. Go crazy taking pictures here while you wait for the sun to set. Feel the soft sand under your feet and wash it off in the clear water. Spend some time just enjoying the solitude and tranquility of your surroundings.
Meanwhile, our team will be prepping for a sumptuous meal. A tent is set up at a 200m distance from the river, which is imperative in order to get a license to cook here. The fire is lit, the aroma of what awaits wafts through the air. We also bring foldable chairs and tables and light candles to make the experience truly exceptional. You can almost feel the magic, can't you?
A little after sunset, we bring out the fancy glasses and tableware and set the table. Finally, we serve our labour of love in the form of a four-course meal that we've been told, leaves people wanting more.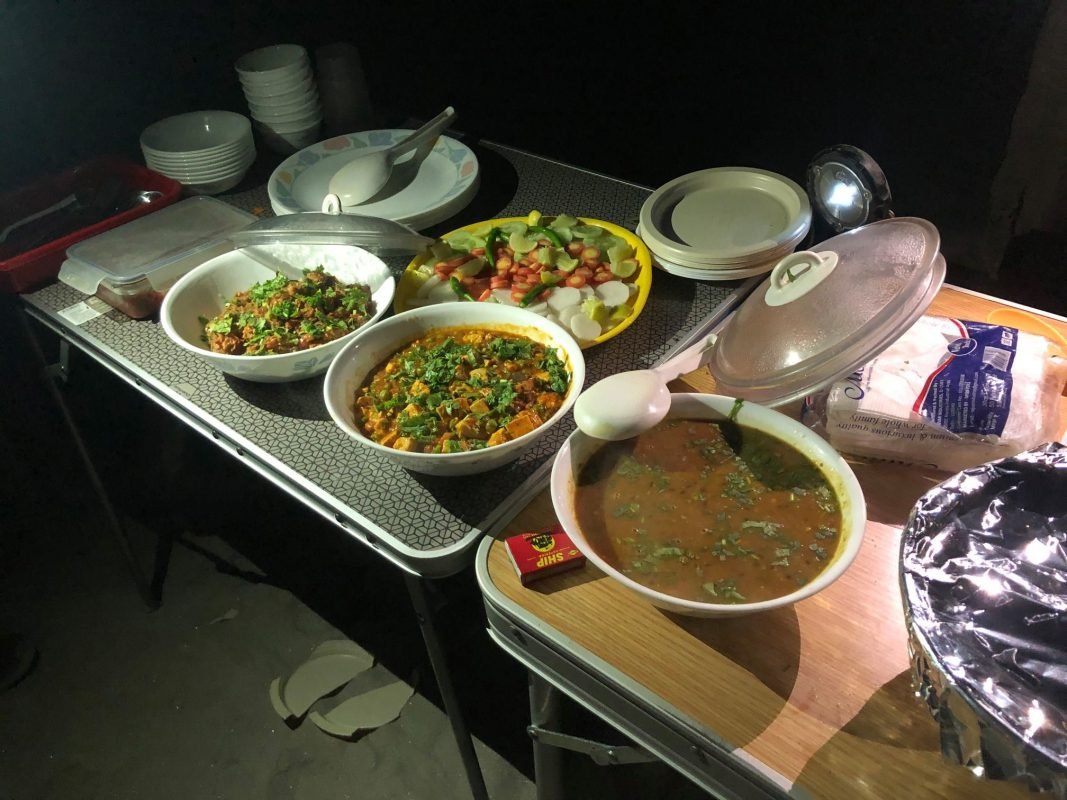 It's going to be just you and your partner or family, myriad shades of the setting sun giving way to darkness, candle lights flickering in the breeze and the heady sound of the flowing river. If that's not true luxury, we don't know what is.
But if like us, you visit the mountains for a respite from your daily grind and want to rest your battered soul amidst the peace and quiet with untouched views, find a private beach. Take a picnic basket and just laze around its banks. Take in the quietly changing moods of the sky, the shimmering of moonlight on the river. Strum your guitar over an overnight camping session, if you like and be lost in the small, pristine haven.
Suggested Weekend Plan for Rishikesh ( Autumn – Winter )
Day 1 : Drive to Rishikesh from Delhi, start in the morning. Check into the hotel and enjoy the rest of the day by the river beach. For active people, recommend a hike to waterfall.

Day 2 : Next day, enjoy a rafting session from Marine Drive to Rishikesh. Post Rafting, enjoy an unwinding session along with Bonfire & Dinner by the river
Day 3 : Enjoy some adventure activities like bungee Jumping and many other rope activities in the morning and head back to Delhi by afternoon
Thank you very much to you and your team for arranging this fantastic tour. One of the best pick from this tour was your meticulous planning and promptness of service. All arrangements were fantastic, be it a delivery of vehicle at Chandigarh airport, hotels particularly at Chandigarh, Leh, Nubra, Pangong. However the best was at Jispa, Kargil and Srinagar for different reasons. Jispa was simple but authentic with very tasty food.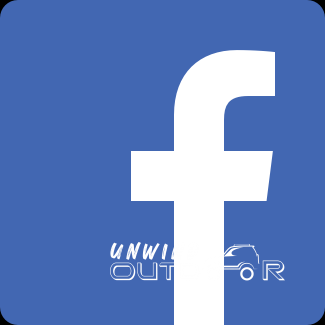 Rajesh & Gauri Natu
Graphic Designer, Apple
Sunil, after I ran 21k Marathon I bragged about it for years. The same is being repeated again, with my ambition to drive across the Himalayas, which was almost faded with Srinagar under curfew. You and Chetan were the spark to our fire that we could do this drive and without a single trouble. Driving is a passion but driving thru places where there are no roads is trouble, but your breakup of program and awesome car condition helped us actually sail thru. Three cheers and five stars.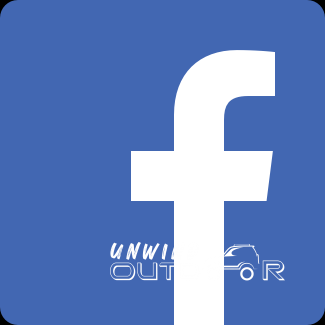 Jignesh Shah
Absolute Networks, Mumbai
Wow. wow, wow. What a experience! We took the route of Delhi - Jammu - Srinagar - Leh - Sarchu - Manali - Delhi.  Sunil Kapoor gave us excellent service which includes his next to new 4WD in immaculate condition and all hotels were top class. Coming from Australia, we were bit nervous in start but when we met Sunil, we had full trust and all went very positive. Sunil gave us perfect instructions and everything was according to plan. Thank you Sunil and your team for our one of the best experience in life you have provided us. 
Read more on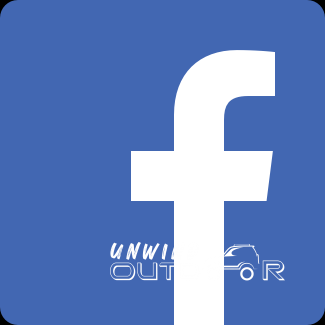 Jignesh Patel
Director, Webential, Australia
Eight of us from Sri Lanka got Sunil to arrange a self driven tour to Leh and we are very happy with our decision. He was punctual, trustworthy and met our expectations. The service provided was very professional. As foreigners it's hard to arrange such a tour by ourselves and Unwind outdoor filled in the gap perfectly. All places we stayed were nice and decent. Should specifically mention about the two Scorpios which we instantly fell in love with. They were very well maintained ... 
Read more on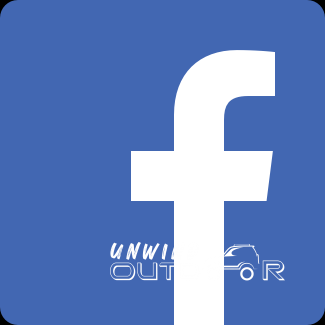 Sumudu Fernando
Friends from SriLanka
After days of research, we finally came across a facebook page called 'Unwind Outdoors'. It seemed like our dream was going to be finally true. Very reasonably priced and Sunil from Unwind was like a know-it-all person.
The itinerary was so crisp and so very well laid out that there was no reason for us to worry other than coping up with nature's fury. 
Read more on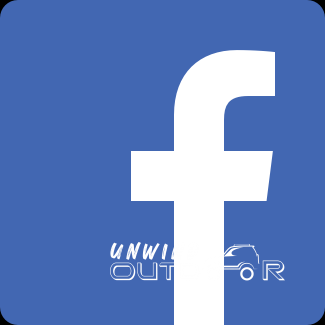 Priyadatta Prabhavalkar
Clifford Chance, Delhi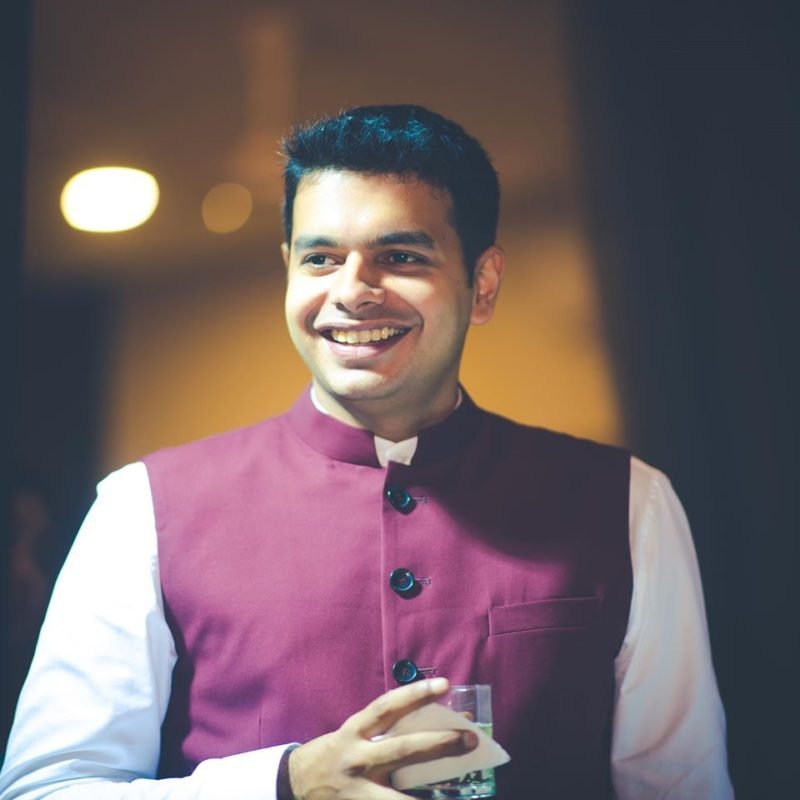 We did a SUV self drive trip from Chandigarh to Ladakh and back organized by Unwind Outdoor.
Highly recommend Unwind Outdoor as Sunil and Manpreet took care of everything we needed (car, hotel bookings, sightseeing and food recommendations, permits) and everything was organized seamlessly. Sunil was very patient with all our queries, giving suggestions and options to suit our preferences.
Read more on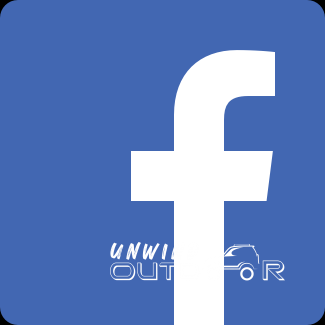 Ashish & Neha Thadani
KPMG, Bangalore
Great to see the know-how of the Unwind Outdoor team regarding every aspect of the Srinagar - Leh - Chandigarh self drive trip. From weather conditions, to road conditions, to health/clothing requirements, and also driving instructions - Sunil and Manpreet are warm, meticulous and knowledgable. Villa Himalaya in Sonamarg surpassed all our expectations and ensured that our expected standards for the rest of the trip were extremely high. 
Read more on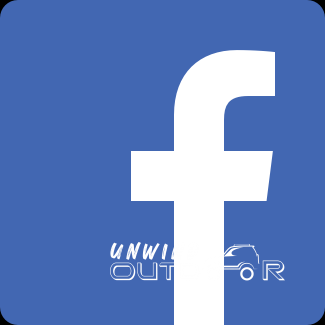 Parth Deshmukh
Symbiosis Law School, Mumbai
Thanks Sunil for arranging a wonderful trip. Everything went well and we were in good hands with friendly and competent drivers. Accommodation was good and tents were comfortable beyond our expectations. We didn't have problem with food choices. It was a totally rejuvenating vacation and experience for us. Thanks from us in Singapore!
Read more on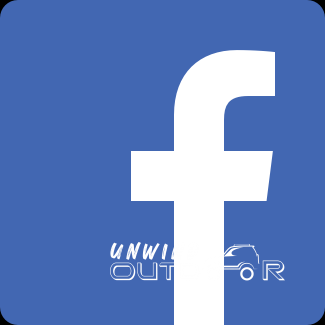 Lilian Chan
Singapore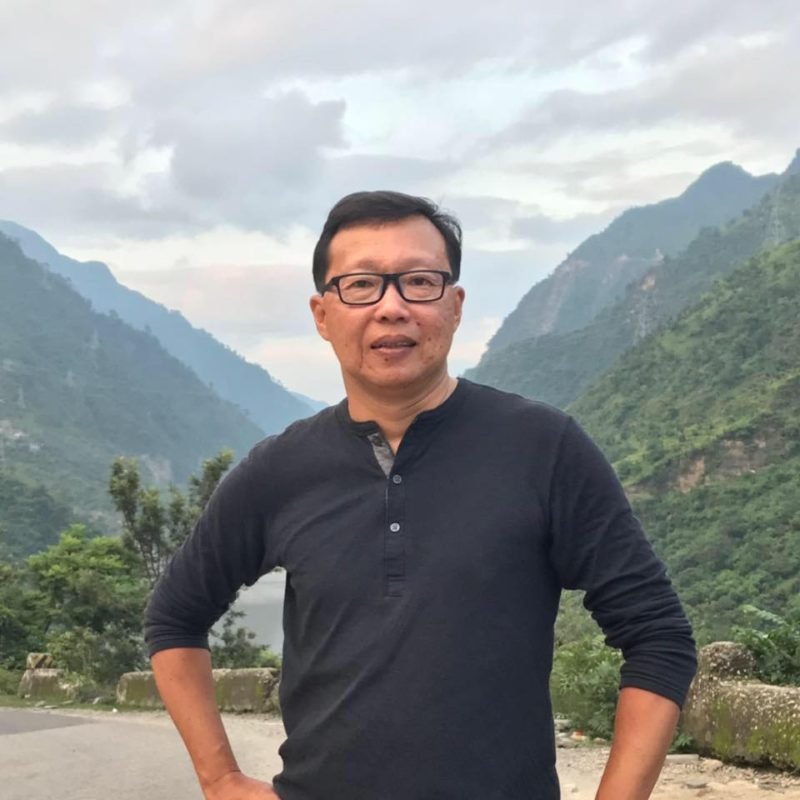 We had an amazing 9-day from Manali to Leh. Serene, breathless and picturesque. High altitude sickness was a big issue for us but we were in good hands.
Unwind Outdoor was superb in arranging and coordinating the trip. Taking care of all arrangements and checking-in on us. Kudos to Sunil and his team.
Read more on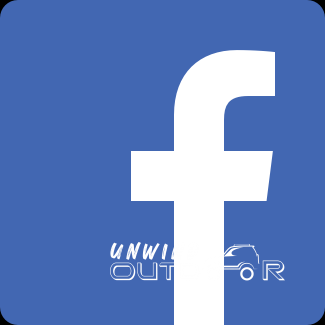 Alvin Chia
Assistant Director, Jurong Town Corporation, Singapore
We travelled as a couple & completed a self drive trip from Delhi-Jammu-Srinagar-Kargil-Leh-Nubra-Pangong-Tso Moriri-Sarchu-Manali-Delhi. Itinerary was meticulously designed to be a mix of adventure and comfort. Hotel choices were best. Support was available at all points in case of emergency.Vehicle provided was top notch. Thanks to Mr. Sunil Kapoor for personally putting in efforts to maintain such high standards. 
Read more on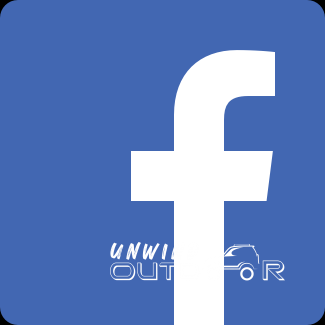 Nikhil & Neha Mazumdar
Manager L&T, Mumbai
Six of us (two families) travelled to Leh in Jul / Aug 2015 and we had an excellent experience with Unwind Outdoor. From the very beginning of our excited planning phase, Sunil has been willingly suggesting us options, number of days, places to visit etc. He has all the knowledge of the terrain, passionate about trekking and traveling himself, so he understands travel-crazy people such as me and my quirks.
We landed in Leh in time for cloudbursts and flashfloods and landslides (along with mud and rocks sliding too). Despite Nature's fury, Sunil and Skarma made sure we were utmost safe and comfortable. These guys are just not into travel business, they help people fulfil their travel dreams. Truly! Go guys!!
Read more on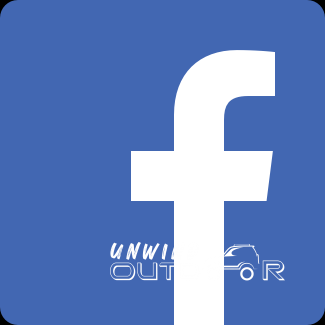 Kamala Aithal
Barclays Bank, Bangalore