Sangti valley is as surreal as it gets
A turn from Dirang leads to the Sangti Valley, 7 kms in. But those 7 kms transport you to a world far removed from the chaos of city life.
Most travellers seek experiences beyond the usual, an offbeat path sparsely trodden on. These hidden gems along the way then serve to enrich our experience manifold. The Sangti Valley is one such stop along the way to Tawang where words almost fail to describe the beauty.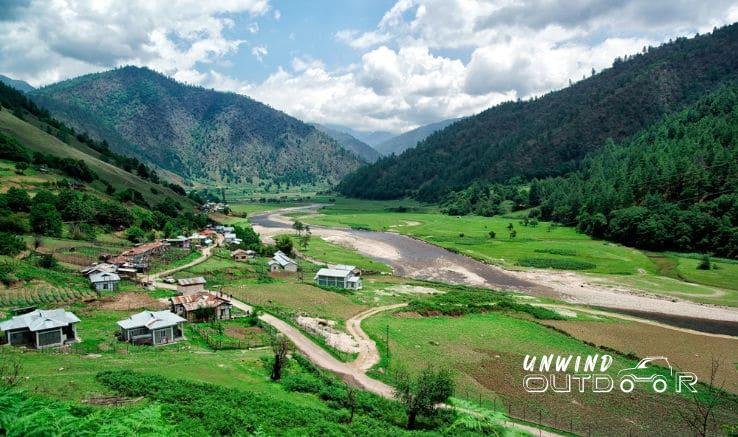 Home to Mahayana Buddhist Monpas, similar to the people of Bhutan, Sangti delights visitors with its views of the Eastern Himalayas, the idyllic village life and elements of Buddhism. Culture and nature combine in its most heart-warming form here as the locals invite you into their homes and the sound of chants fills the air.
Everywhere you look there is lush greenery coupled with fluttering prayer flags, a meandering river and a heady sense of divinity. 
Consisting mainly of an agrarian populace, the people cultivate maize as well as apples and kiwis. One can walk through these heavenly orchards and pick the fruits right off the trees. The people are warm and welcoming and staying at a homestay is the best and possibly only accommodation available. It is the perfect way to be immersed in conversations over rice beer, laughter and awe, for Sangti rarely receives visitors.
The prayer flags are every where
Sangti's loss is a traveller's gain as the valley remains untouched and pristine. Crossing the bridge over the curving Dirang river leads one to the bucolic way of life with small houses, orchards and green meadows. Spending the day on the knolling greens, watching the villagers angling on the river is a splendid way to unwind. Sangti Valley is also a ground for the rare black-necked cranes that migrate here during the winter months. Considered auspicious in Buddhism, this bird heralds a lot of glee and positivity into the winter months.
The setting is right out of a postcard
7 kms uphill from Sangti also lies the Kalibog village, another pristine settlement. The houses here are worth seeing as they are built in traditional Monpa architecture entirely out of wooden planks, without using a single nail or rope. The villagers will invite you inside and offer cups of tea and you will be left yearning for the simplicity of their lives.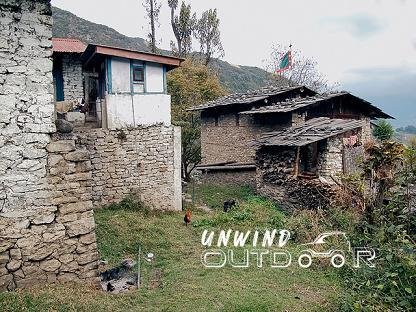 The traditional Monpa architecture uses no nails or ropes
A day's stop in Sangti is the perfect way to wear off the fatigue of travel and look forward to the similar terrain of Tawang. Saying hello to the Brokpa shepherds who head home with their flock after a hard day's work is an experience in itself.
Sometimes it is only a stop along the way that becomes the most memorable experience of a trip and Sangti sure promises to be that.